The EDN awarded at the Berlin Security Conference
On Nov. 30th, the EDN was invited at the Berlin Security Conference to receive a European award for "Citizenship, Security and Defence".
The Berlin Security Conference is the second conference on security topics in Germany and gathers high-level speakers from all over Europe and the United States to speak and exchange on security topics. This year's 2 days edition welcomed the German Chancellor Olaf Scholz, the NATO Secretary General Jens Stoltenberg, and, as Norway was co-organisator of the event, the Norwegian Prime Minister Jonas Gahr Støre, among many military and industry stakeholders.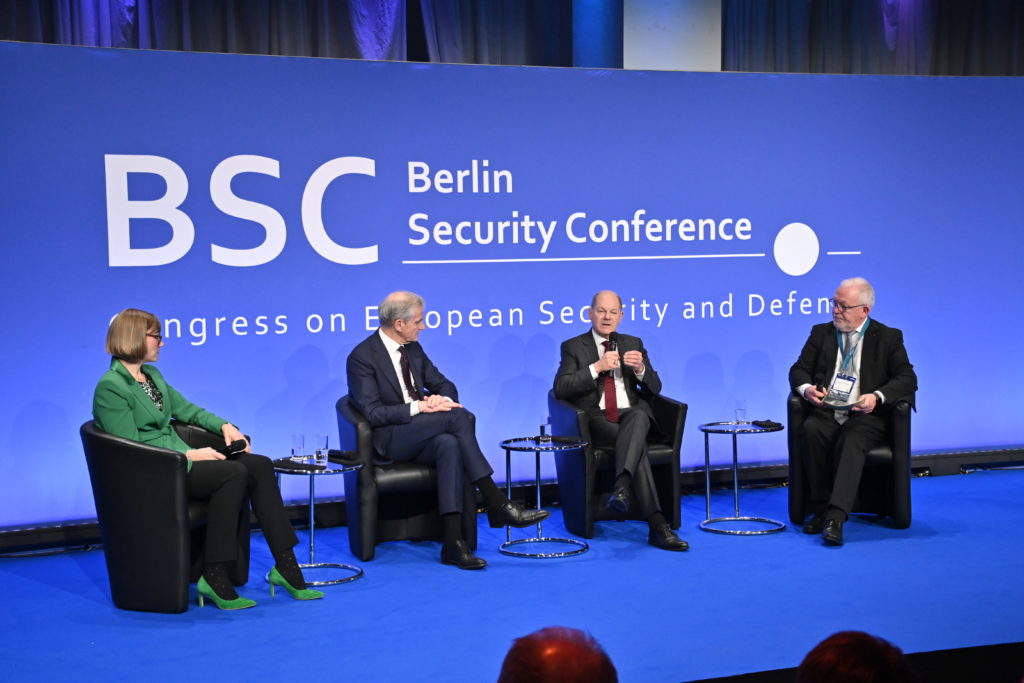 In the evening of the first day, a ceremony was held by the CiDAN and the European Interparliamentary Association (ESDA) to reward many European initiatives, association or careers. The EDN received there the main award from the hands of Robert Walter and Colin Cameron from the ESDA. General Metz, French Defence Attaché in Berlin, completed this panel to award to the EDN the Elysée Medal from the French Presidency.
The EDN President Brice Lefebvre, Vice-President Peter Czornik, and member Elias Ricken were representing the association.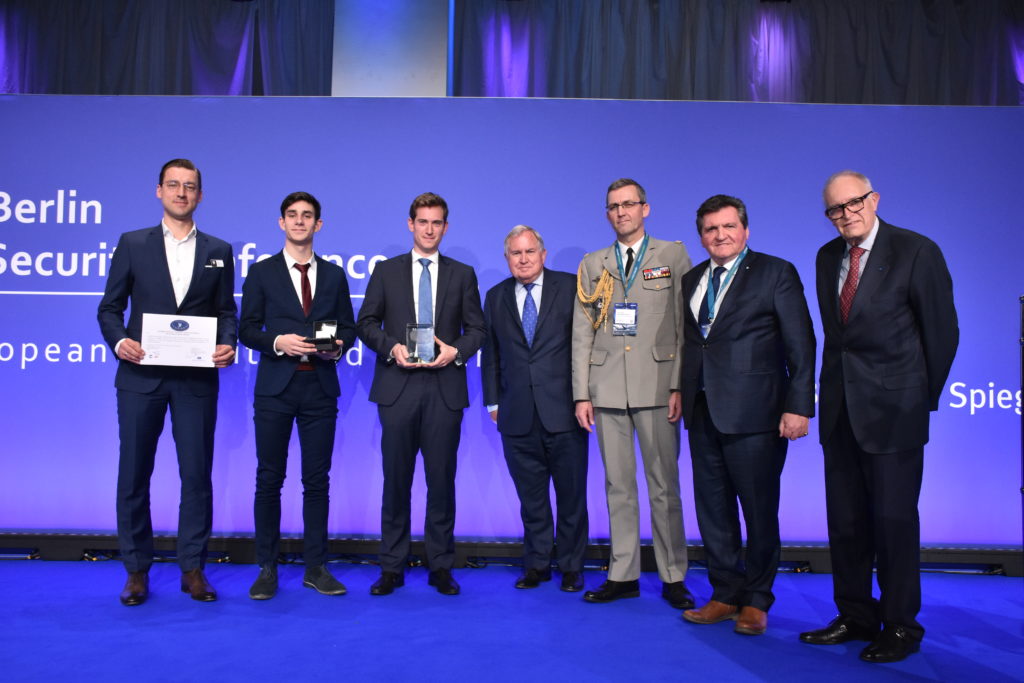 Alongside the EDN were awarded:
• Dr Hans-Gert Pöttering, former president of the European Parliament (2007-2009)
• The Norwegian association Norwegian LifeBoat Society, professionalizing the volunteer lifeboat crews
• Mr Hervé Altmeyer, dedicated to the Franco-German reconciliation through military ceremonies and activities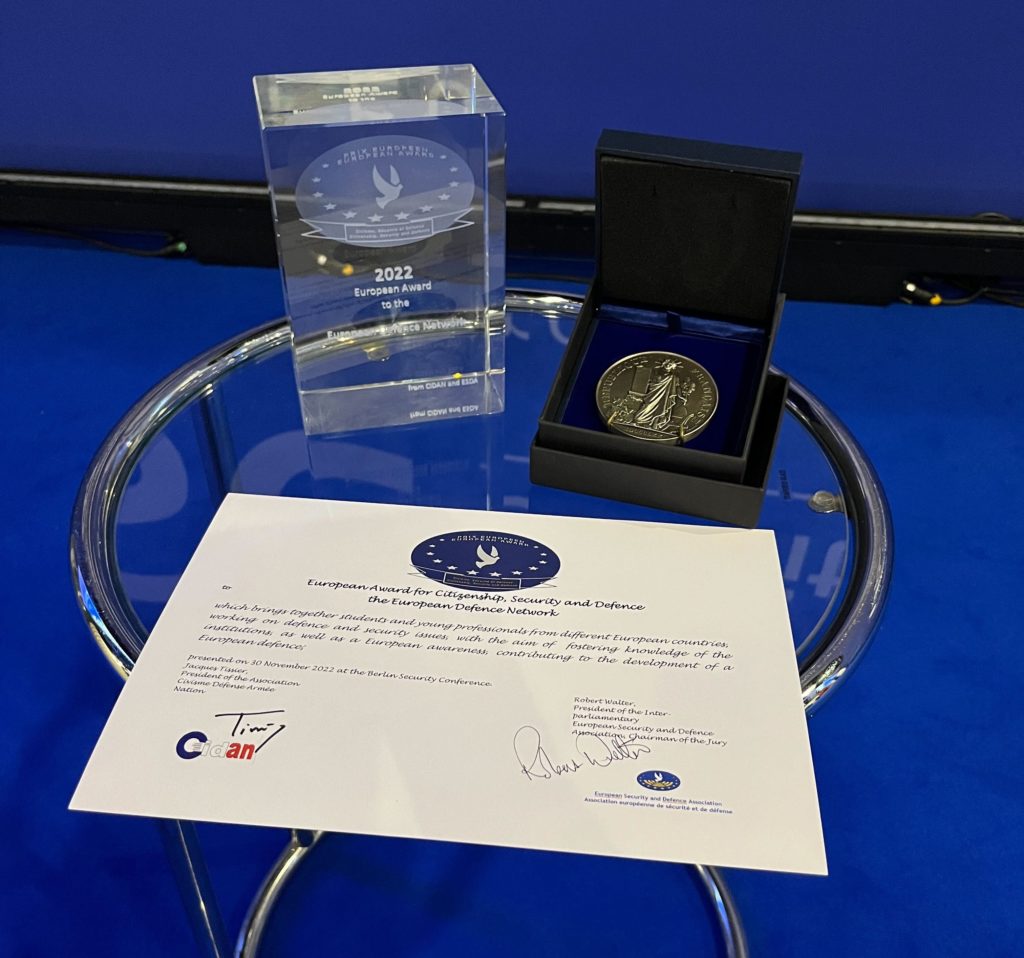 Thank you for your trust in our initiative, this award is for all the members that make it living every day!

Photos © behoerdenspiegel/Trenkel